During the month of September Etsy UK organised a mentor month where we teamed up with another shop owner with different strengths to our own. I was teamed up with Joanne who helped me with photography. Here is a little bit about her and some samples of her work .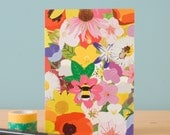 1. Have you always wanted to be a graphic designer?
Yes I have actually! Well, except for a phase when I wanted to do Horse and Stable Management (I don't even have a horse and my dad put a stop to that!) I knew from an early age that I wanted to do something in the creative industry because its always been a part of my life. In primary school for instance we hand bound all our own exercise books, made numerous lino cuttings, candles, our own classroom curtains, and I spent hours tracing images out of books. For Christmas my wish list was always full of creative kits! I only really decided on Graphic Design in year 10 when we had to make our GCSE choices.
2. How long have you been running your own business?
I graduated from university in 2010 so I opened my online shop then. However, it's only really taken off in the last year when I joined Not on the High Street. It's still very much a hobby. Before I opened my shop I was also doing the odd bit of freelance design work too.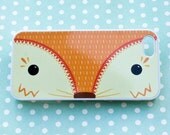 3. What inspired you to open your online shops?
I found that I was creating lots of illustrations and patterns but didn't have anything that I could do with them so I started to offer them up as prints. I thought that it was better to do something positive with them rather than hiding them away in a folder on my desktop. Not only that but I gave up on searching for a job in the creative industry because no one ever replied so I decided that eventually I will be my own boss.
4. What part of running your own business do you enjoy the most and least?
The best of it is having full creative control. There's no one telling me what I can and can't design. It's also lovely when customers leave nice messages about how much they like your work. That's always a really big confidence boost. The thing I least enjoy is the paperwork! But I guess it's got to be done!
5. How do you get ideas for your images?
EVERYWHERE! It could be conversations, a weird dream or songs. But I mainly get my inspiration from the natural environment. You will see notice lots of flowers, bugs and animals featured in my work!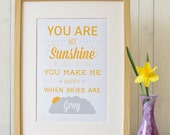 6. Do any other designers inspire you?
There are lots of people I find inspiring! Alice Potter, Alyssa Nassner and my good friend Emmeline Pidgen to name but a few. I follow a lot of pages on facebook and twitter too so I'm constantly being bombarded with pretty things which isn't so bad!
7. Which is your favourite item in your shop and why?
At the moment it's my iPhone cases! I had such fun making them. I pull a lot of silly faces anyway so these can only add to the fun! Now other people can join in too!
8. What would you like to be doing ten years from now?